SEO and content marketing: The Jay Z and Beyonce of marketing
What is the relationship between Search Engine Optimisation (SEO) and content marketing? Discover how content marketing benefits SEO and how to utilise this connection to enhance your online reach.
SEO and content marketing are a match made in heaven, but only when you take the time to understand the dynamic and how they complement one another.
When SEO and content marketing aren't in-sync, it can make for an awkward and unfruitful union. Both have the power to elevate the other as much as hold each other back.
In this blog, we explain the significance of SEO and content marketing and share what it takes to help them live happily ever after under one magical digital marketing strategy.
SEO and content marketing
SEO and content marketing are two digital marketing components that come together to form one effective source for lead generation. But don't be fooled. Both of these marketing methods are two very different entities.
What is content marketing?
In comparison, content marketing is concerned with producing valuable content relevant to the consumer to drive engagement to the brand. Examples of content marketing include:
Blogging
Video
Podcasting
Email
Visual imagery
Infographics
E-books
Lead magnets
The aim of content marketing is for a brand to establish its credibility and expertise in the market. Similar to SEO, when done correctly, it will boost brand awareness and keep your business in the limelight in front of an engaged audience.
What is the relationship between SEO and content marketing?
Now, we have a distinction between SEO and content marketing, let's bring them together and learn to understand how they integrate.
Integrating SEO and content marketing together
For the relationship between SEO and content marketing to thrive, each side needs to support the other. SEO must do the job of hanging the produce nicely in the shop window, while content marketing must ensure the quality is good enough to keep your customers coming back for more.
It all comes down to providing the best quality to serve your user and optimising it to boost your online presence.
If you need any advice on how to integrate content marketing with SEO, get in touch with eighty3creative. Our digital marketing experts have an intrinsic understanding of the connection between this super couple.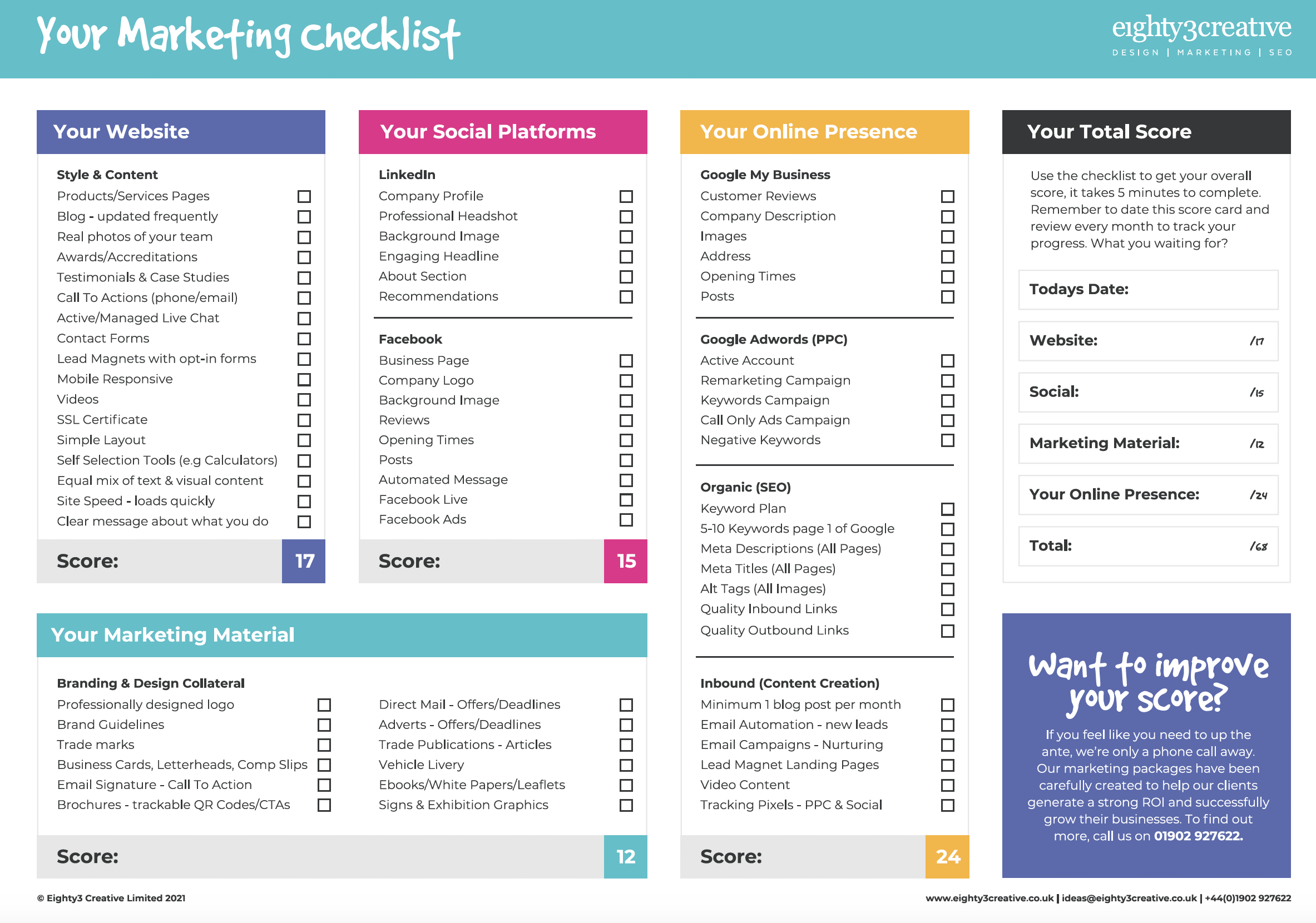 Marketing Checklist Download
Score your marketing activity & plan for 2023
Plus, sign up to our newsletter to keep us up-to-date