Many creative marketing agencies start by researching your market. We don't, we start by listening. As a result, this enables us to develop bespoke design solutions that are unique to you and your brand. Based at the heart of Wolverhampton, we have worked with a high number of business both local and national to deliver to their requirements.
Are we the right creative marketing agency for you?
We love what we do! Furthermore, we're passionate about delivering high end design, digital and marketing solutions to suit your business. Take a look at some of the services we offer or check out our case studies.
Get in touch by email ideas@eighty3creative.co.uk or call 0121 389 3033 to speak to a member of our team. Or follow us on Facebook, Instagram and LinkedIn.
Web & Digital
Success for your business online is not always easy. However, we're here to help you succeed online. First of all, we help generate new business and increase your brand awareness. As a result, more customers engage unlocking your true potential. Above all, we are passionate about helping you get it right.
We use beautiful design techniques and intelligent usability to deliver solutions that drive your business forward.
view services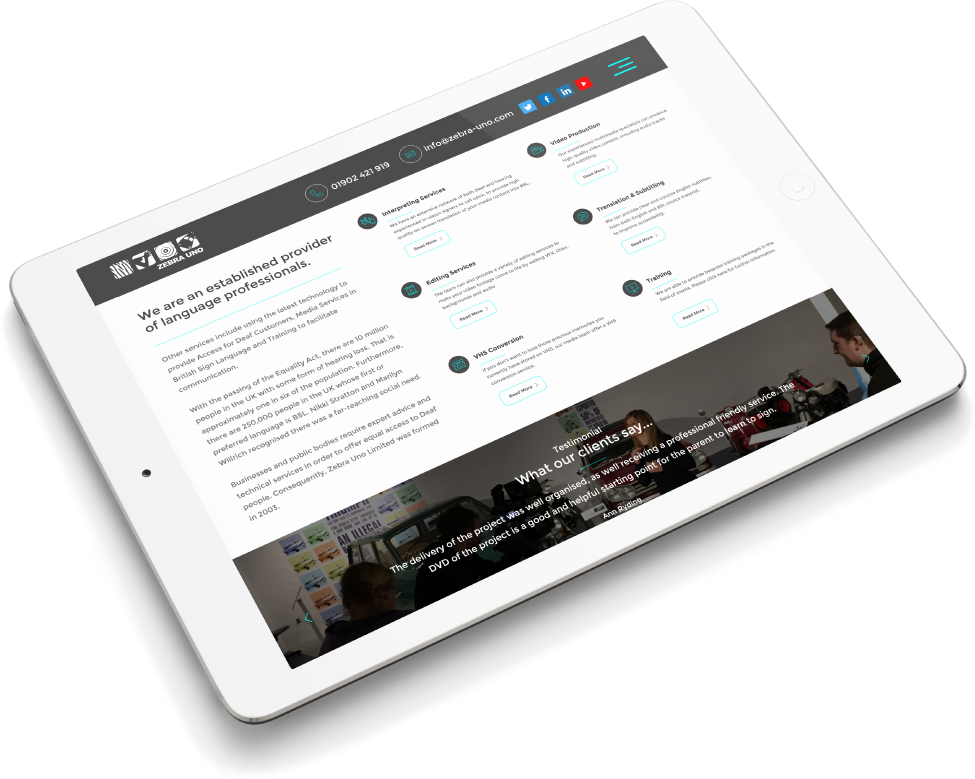 Branding
We are not a high volume creative marketing agency, we prefer quality over quantity. Therefore, we can assure you the clients we work with receive a personal approach. Everything we create is designed right here in our eighty3 creative studio.
We take a holistic approach to your branding by researching your company, your people, your products and your customers to get the best results.
view services

Design for Print
Design for print really does work and done well delivers visual impact with purpose. It's not just about having a beautiful design; it's about choosing the correct medium to deliver your message. Be it a brochure, press advert or exhibition graphic the design needs to suit its intended use and how all these elements communicate with the end user.
We are a creative marketing agency that takes the stress away. Finally, we are your design for print partner.
view services