Google Analytics 4: the what, the why and the how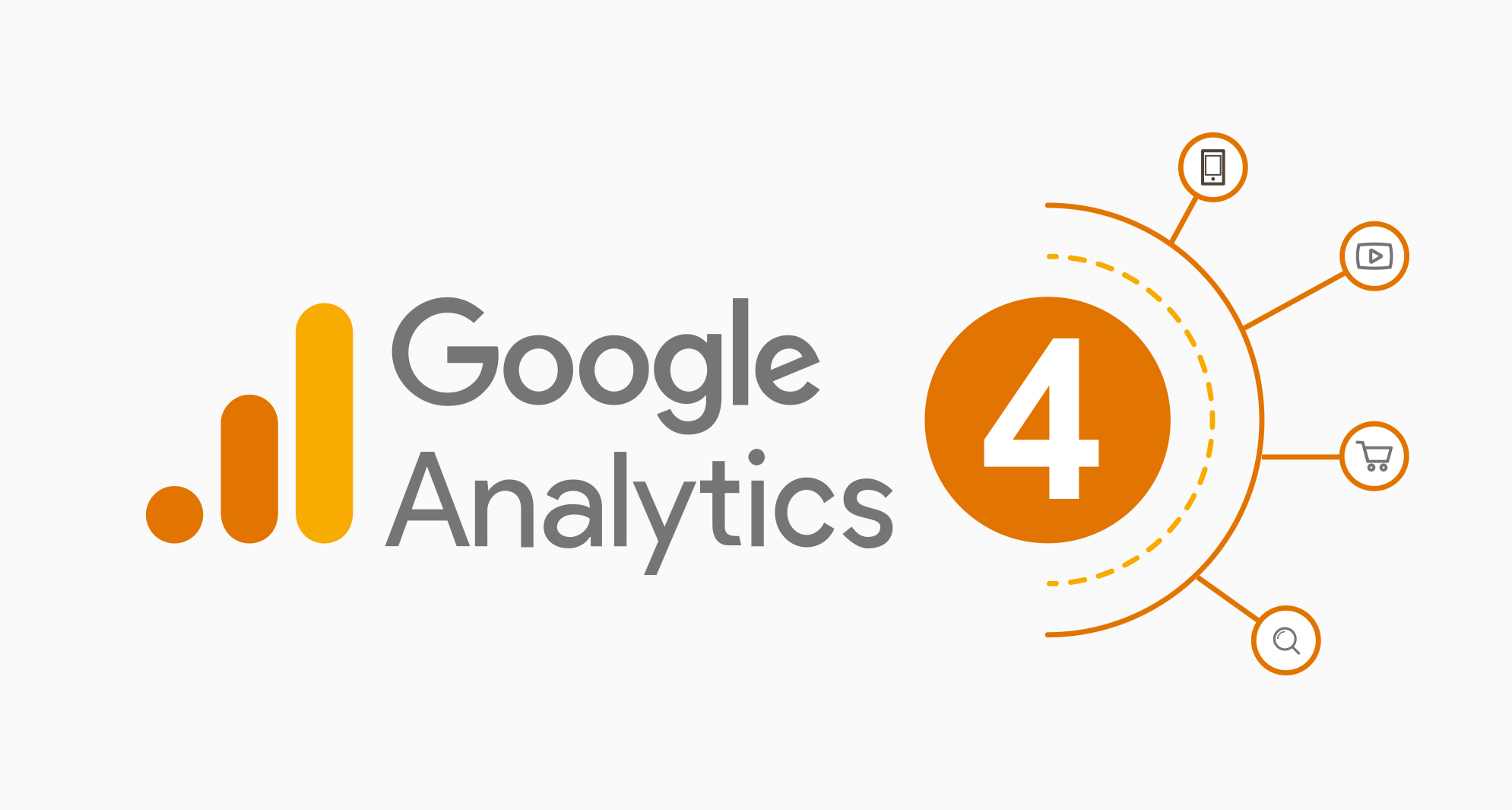 Featured
Get the lowdown on Google Analytics 4: Google's new innovative and ambitious vision for analytics.
A lot has changed since Google first launched its web analytics service in 2005. We've seen four different countries crowned FIFA World Cup champions, the rise and fall of a TV personality/businessman turned politician, plus a global pandemic.
However, times are changing. With personalisation at the heart of digital marketing, millions of businesses around the world rely on smarter insights to tailor the customer experience.
Customers are becoming increasingly aware of how data is shared, making privacy-driven changes a necessity. You only have to look at Apple and Facebook's recent dispute to know what we're talking about.
The problem is that current approaches to analytics aren't meeting these needs. In a survey from Google and Forrester Consulting, marketers stated that existing solutions are making it hard to get a rounded view of the customer and obtain valuable findings from their data.
Cue Google's newest version of its web analytics platform, Google Analytics 4. (Or GA4 if you're down with the lingo.)
This new expansion of the App + Web property launched in 2019 is a big step for the search engine giant. The question is, should your business adopt or ignore? Let's explore.
What is Google Analytics 4?
Dubbed the next generation of Google's web analytics platform, GA4 is designed to help businesses implement a "privacy-first" approach to tracking.
It enables businesses to access AI-powered insights and measure user behaviour across multiple devices. By using Firebase Analytics on the backend, GA4 can provide a clearer overview of user behaviour, enabling you to spend less time collecting and gathering data.
Google Analytics 4 places machine learning and artificial intelligence at its core to provide your business with valuable insights and a better understanding of your customers across multiple devices.
GA4's privacy-centric design also makes it responsive to ever-evolving regulations on cookies and pressing needs to plug data gaps.
In layman's terms, Google Analytics 4 is here to revolutionise the way your business manages and uses website traffic data.
Headline Google Analytics 4 features
AI-powered 'Insights' feature – by using machine learning as its main form of data measurement, GA4 can make assumptions about site traffic and user behaviour to highlight key trends. This makes it easier for you to define your audience on marketing campaigns and improve your ROI. You can also seamlessly calculate churn probability and adapt your website content accordingly to generate more traffic.
Gain a better understanding of the customer journey on web and app – instead of just breaking data up into individual metrics across devices and pages, GA4 is focused on measuring the entire end-to-end customer cycle. From acquisition and conversion, you'll be able to clearly map out the customer journey and improve drop-off touchpoints to know how to start winning and keeping more customers.
Smarter privacy features – GA4 adopts a privacy-centric view to help keep your business aligned with the latest regulations. With new data controls, you can manage how you collect, retain and use all data collected through Google Analytics 4.
Improved measurements – Google Analytics 4 measures app and web integrations together. As a result, you can start including in-app conversions from YouTube alongside Google and other organic channels, such as email, social media and Google search traffic. Generating this kind of data will help you create a well-rounded picture of your marketing efforts on all devices and budget stringently.
Google Analytics 4 vs Universal Analytics
If you have Google Analytics set-up on your website, you're probably using Universal Analytics. One of the most notable differences between Google Analytics 4 and Universal Analytics is the improved user-interface (UI).
GA4 is very streamlined. With traditional Universal Analytics, you'll find three tiers of data organisation – Account, Property and View. However, Google Analytics 4 only consists of Account and Property.
Unlike Universal Analytics, Google Analytics 4 is organised around the customer lifecycle. As we mentioned earlier, the reports and data you'll find will help you analyse certain touchpoints along the customer journey in more detail and across all platforms. Universal Analytics only supports website tracking, which cuts out your ability to track key app data in a mobile-first world.
You'll notice significant changes in data collection too. For example, Google has removed the need to add customised code into an on-site Analytics tracking code. User interactions with a website or app, like button clicks and page views, are now automatically measured by default. This is a real time-saver.
GA4 also makes it possible to add further context to each event or action. For instance, you can set parameters to describe the value of a purchase or to show why the event was logged. It really takes data management and customer behaviour analysis to a new level.
The other noteworthy difference between Google Analytics 4 and Universal Analytics is the former's ability to help businesses comply with data regulations such as GDPR. GA4's new consent mode is perfect for websites that need to obtain user consent to collect data analytics.
With third-party cookies likely to take a backseat in the near future, Google has prepared GA4 for a digital world with limited data access. The introduction of machine learning will naturally help fill the gaps and give your business the information it needs to continue making smart marketing decisions.
How to set-up Google Analytics 4
With the rapid shift in data privacy, setting up Google Analytics 4 on your website and/or app is a necessary step. There are three ways to set-up Google Analytics 4:
We're here to help
At Eighty3 Creative, we appreciate setting up Google Analytics 4 isn't the easiest thing to do – especially when time is precious.
For further guidance on GA4 and how to develop a tangible digital marketing strategy, get in touch with us today.
Don't forget to follow us on Facebook, Instagram and LinkedIn.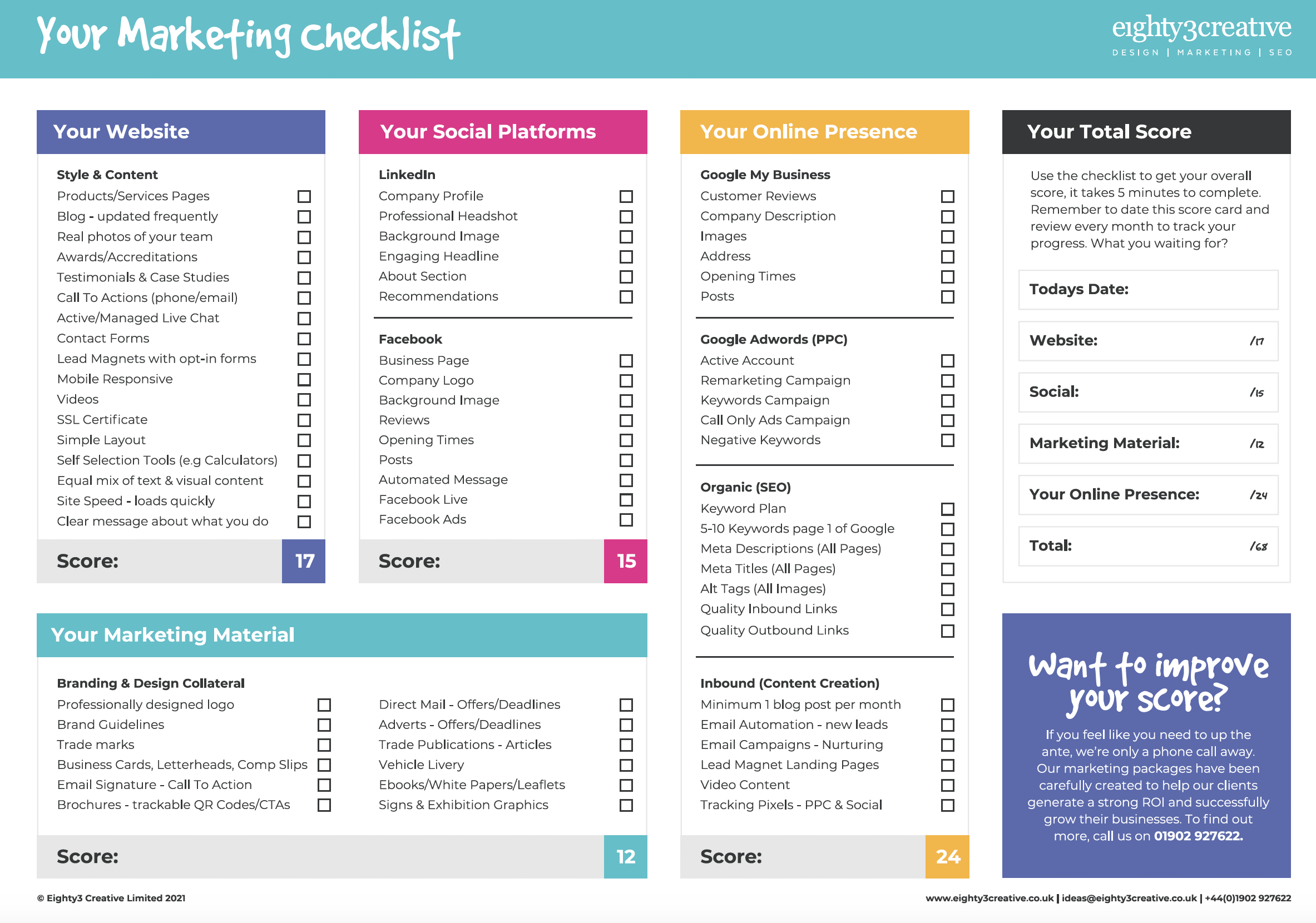 Marketing Checklist Download
Score your marketing activity & plan for 2023
Plus, sign up to our newsletter to keep us up-to-date