My Workwear – Ecommerce Website Design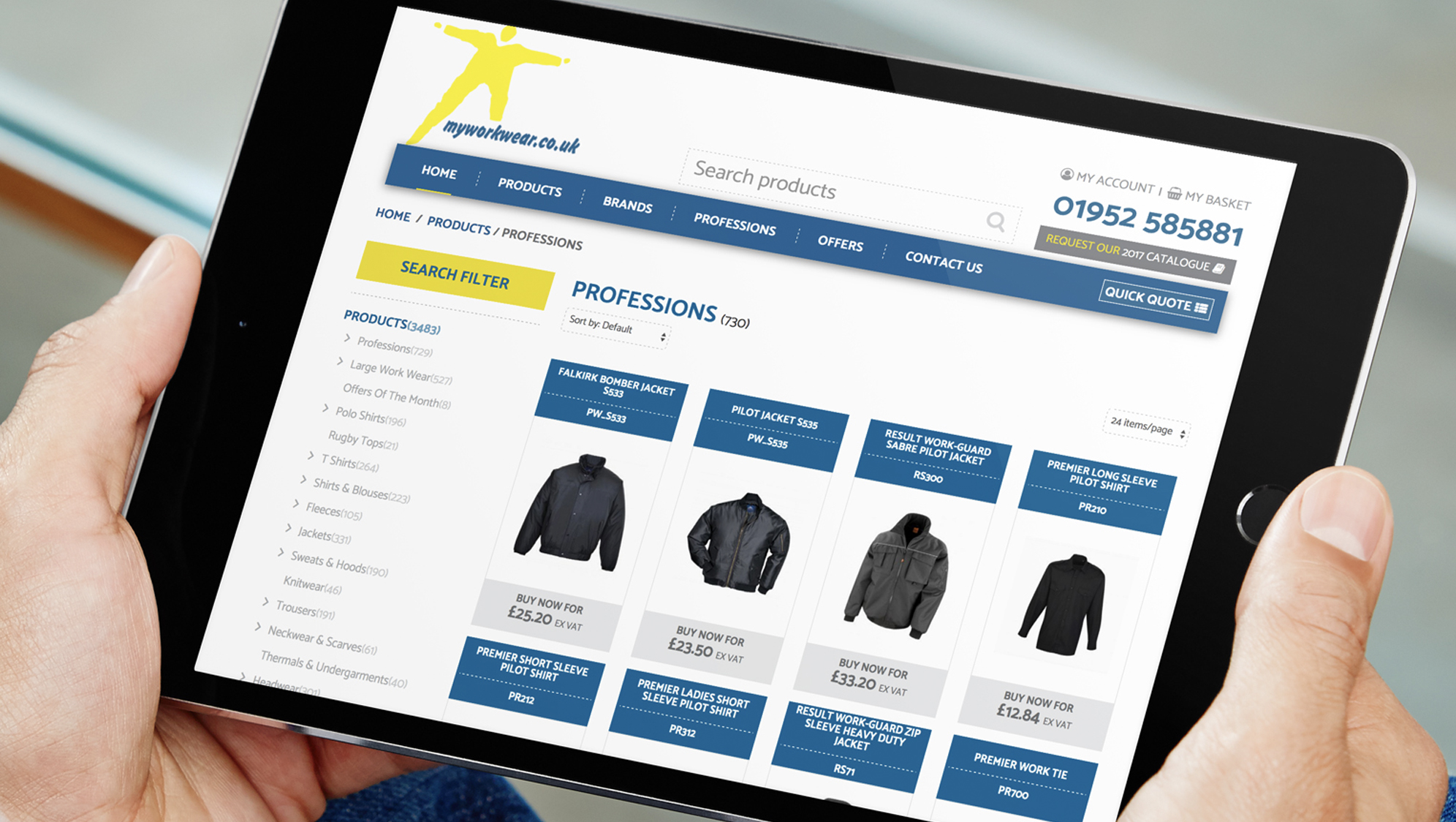 Having worked with My Workwear for some time on various digital and printed marketing campaigns they approached us to re-design their magento ecommerce website.
The focus of the re-design was to create a more user friendly interface to increase sale conversions. The existing site worked well but the mobile responsive aspect was overdue a facelift. To encourage users to buy every element of the design was scrutinised, from the fonts to the way images were displayed and utilised across the website.
The new site has been well received by existing clients and sales conversions have increased due to a seamless user interface. Take a look at the new site www.myworkwear.co.uk
We are an experienced web development agency and have an exceptional track record delivering websites so put us to the test and give us a call today on 0121 389 3033 or email ideas@eighty3creative.co.uk
"I have been using Eighty 3 Creative for over 5 years now and have always found them to offer a quality service. The thing I really like, is that I don't need to go into too much detail on a brief and they just seem to 'get it' therefore saving me both my time and money. I would not hesitate to recommend this company."