5 steps to inspire your logo ideas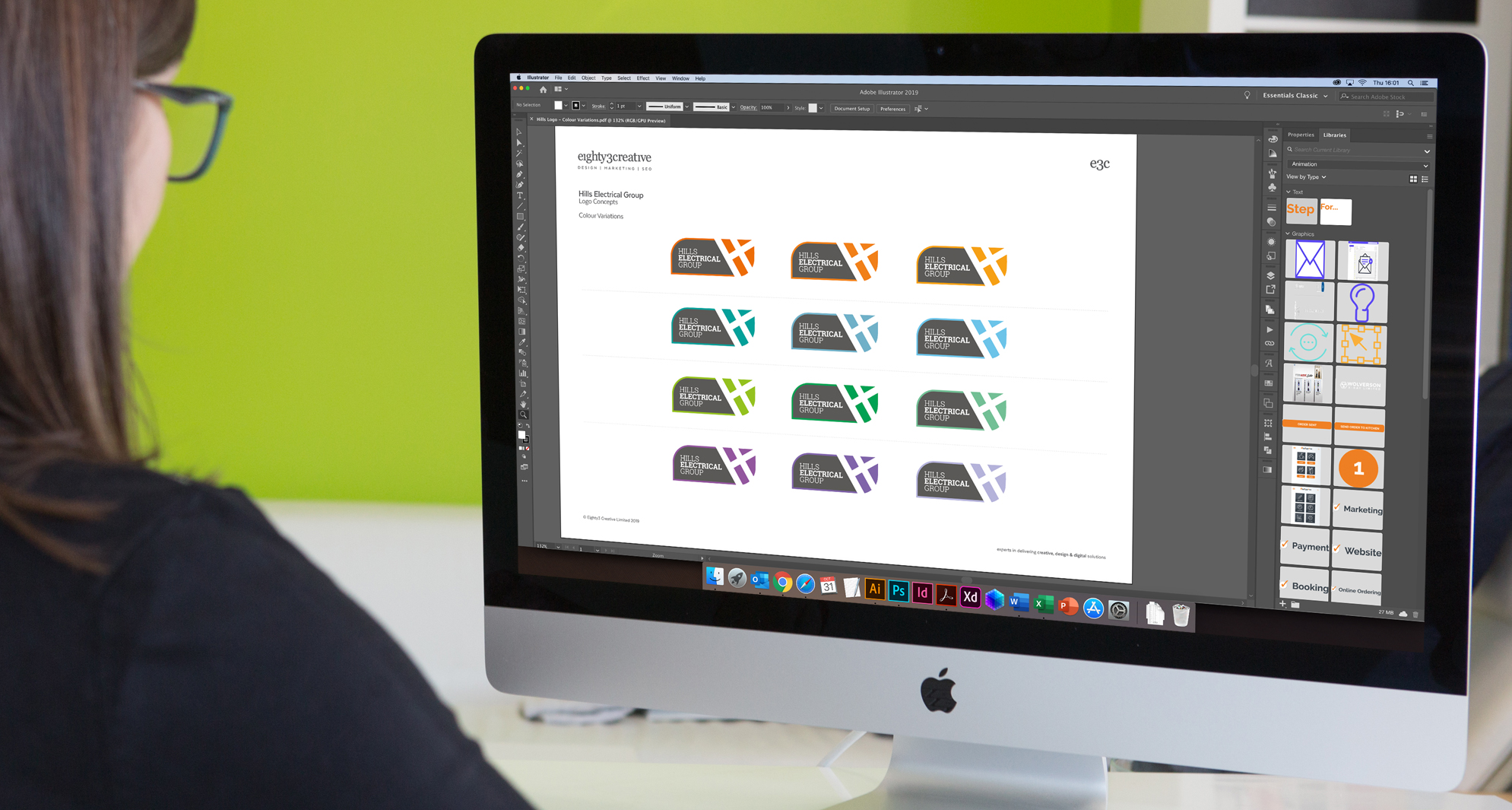 Before you can design a business logo, first you must explore, identify and collate your logo ideas.
While typography and colours are integral to the way your business logo looks, if you haven't considered the branding, your message won't resonate with your target audience.
To fuel your creativity, sometimes it's necessary to take a systematic approach.
Whether you're planning on using a free logo creator or are in the planning stages before contacting a graphic designer, here are five steps to inspire your logo ideas.
Research your target audience
The key to every memorable business logo comes down to its brand identity. So, if you're looking to rebrand, you need to do some research on what customers really think of your business.
The idea is to monitor how your customers talk about you. Are they positive? How do they perceive your brand? Is your platform or service fun or easy to use?
Try looking at testimonials and reviews via  TrustPilot or Google Places, analysing the answers to any surveys you've previously conducted or going over old case studies. If you're a start-up wanting to know how to design a logo, research your competitors' reviews instead.
These comments will help you establish what kind of route you opt for in your logo design.
List your brand's values
A powerful business logo is one that draws upon its brand's values. In some shape or form, it needs to speak to your customers on a psychological front.
What does your business stand for? Once you map out your values, you'll have plenty of logo ideas popping out of the woodwork.
For instance, if you're a clothing company dedicated to promoting sustainable fashion, green colours and icons associated with the great outdoors will paint a thousand words about who you are as a brand.
Brainstorm words
Once you've completed the first two steps, you can start thinking about what kind of words you want people to associate your brand with.
Remember, even if you're rebranding, this is an opportunity to change the perception of your brand through a quality business logo. So, if your customer's reviews don't match your values as a company, this is where you can make a positive change to ensure everything is aligned.
List out a set of adjectives that incorporate your brand personality. For example, when you think of Apple, the words innovative, slick and simple come to mind.
After brainstorming several words, whittle it down to three or four words. These will form your logo ideas moving into the design process.
Make a mood board
As well as words, a lot of the best logo ideas are discovered through creating a mood board. This should be used to evoke or project a particular style or concept.
The best place to start is using Pinterest to find several different business logos you like the look of. It's also worth searching for fonts and colours you like as well.
You can use your brand value's and adjectives to give you an idea of whether you're going for muted or bold colours, loud playful fonts or elegant typography and so on.
Ask others for feedback
Before you bring your business logo to life using a free logo creator or graphic designer, ask a few of your trusted clients or customers what their opinion is on your mood board.
Are you heading in the right direction?
Getting a fresh pair of eyes on the project can give you a different input and help you identify things you may have missed.
Attaining this sort of knowledge offers peace of mind as well. After all, it's quite daunting when you first allow the whole world to set eyes on your new logo.
If you'd prefer to use an established graphic design agency to create your business logo for you, then give us a call on 0121 389 3033
Don't forget to follow us on Facebook, Instagram and LinkedIn.